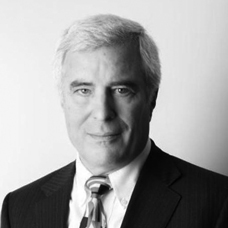 Chris Leinberger, a land use strategist, teacher, developer, researcher and author, balances business realities with social and environmental issues. Mr. Leinberger is a Professor and founding Director of the Graduate Real Estate Development Program at the University of Michigan, visiting fellow at the Brookings Institution in Washington, DC., founding partner of Arcadia Land Company, a new urbanism/transit-oriented development and consulting firm, and President of Locus; Responsible Real Estate Developers and Investors.
His most recent book is The Option of Urbanism, Investing in a New American Dream, published in 2008 by Island Press. He is also the author of Strategic Planning for Real Estate Companies. He has written for numerous publications, such as The Atlantic Monthly and Urban Land magazine. He has been profiled by CNN, National Public Radio, Infrastructurist, and Washington Post among other broadcast, web and print media.
Leinberger was voted one of the "Top 100 Urban Thinkers" in a poll conducted by Planetizen, the international urban planning and architecture website, in 2009. He was the William H. Whyte Award winner by Partners for Livable Communities in 2010.
Leinberger is a graduate of Swarthmore College and the Harvard Business School.