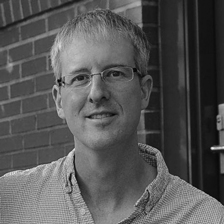 Jeff Speck is an urban designer who speaks passionately and convincingly on the need to reshape our cities around the pedestrian. His recent book, Walkable City: How Downtown Can Save America, One Step at a Time – which the Christian Science Monitor called "timely and important, a delightful, insightful, irreverent work" — is exerting a profound impact on the design of communities nationwide.
Recently featured on Weekend Edition with Scott Simon and on APM's Marketplace, Mr. Speck was also the principal coauthor of the landmark best-seller Suburban Nation (2000), which the Wall Street Journal called "the urbanists bible." He is a contributing editor to Metropolis magazine, and serves on the Sustainability Task Force of the U.S. Department of Homeland Security.
As Director of Design at the National Endowment for the Arts from 2003 through 2007, Mr. Speck presided over the Mayors' Institute on City Design, and created the Governors' Institute on Community Design, which is bringing smart growth principles and techniques to state leadership across the country.