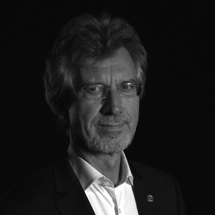 Zoltan J. Acs speaks to the importance of entrepreneurship for economic development and its role in the global economy. He is a professor at George Mason University School of Public Policy and Director of the Center for Entrepreneurship and Public Policy. He is also a Research Scholar at the Max Planck Institute for Economics in Jena, Germany and a visiting professor at Imperial College Business School in London. He is coeditor and founder of Small Business Economics, the leading entrepreneurship and small business publication in the world.
Previously, he held the position of Doris and Robert McCurdy Distinguished Professor of Entrepreneurship and Innovation, in the Robert G. Merrick School of Business, University of Baltimore. He has also served as: Research Fellow at the U. S. Bureau of the Census, Chief Economic Advisor at the U.S. Small Business Administration (SBA), Associate Director of Center for International Business Education and Research (CIBER) at the University of Maryland, Research Fellow at the Science Center Berlin, Research Associate at the Institute on Western Europe at Columbia University and Scholar-in-Residence at the Kauffman Foundation.
Dr. Acs has held faculty positions at Middlebury College and The University of Illinois-Springfield. Dr. Acs is a leading advocate of the importance of entrepreneurship for economic development. He received the 2001 International Award for Entrepreneurship and Small Business Research, on behalf of The Swedish National Board for Industrial and Technical Development. He has published more than 100 articles and 20 books, including articles in the American Economic Review, Review of Economics and Statistics, Kyklos, Journal of Urban Economics, Economica, Research Policy and Science Policy. His most recent book is Entrepreneurship, Growth and Public Policy, Cambridge University Press.